So, let's discuss this week's episode of Drag Race. I know you're probably wondering why am I blogging about it now that they are in the 4th week…but honestly, this is when I start to recognize the girls and become really interested lol. Anyways, before I go into this episode, am I the only one disappointed at the direction that this season is going? I mean, no mini challenges every episode and super short runways? I feel like it may be because the show has moved to VH1 and this is somehow their fault lol.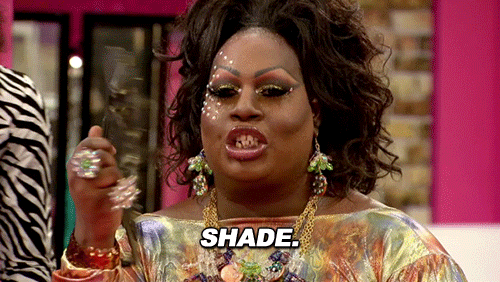 Now, let's discuss this week's episode. There was a morning tv show mini challenge where the ladies had to interview Naya Rivera from Glee. The ladies had two teams, (Not Today and Good Morning Bitches), and ended up pairing up with one another while hosting. The mini challenge was somewhat cute, but like always, one team bombed while the other did much better. But this is why I love the mini challenges because it let's the ladies really show more personality. Shea Coulee' really stood out for me on this episode. She was hilarious and her look was bold and amazing. Another person who stood out was Eureka.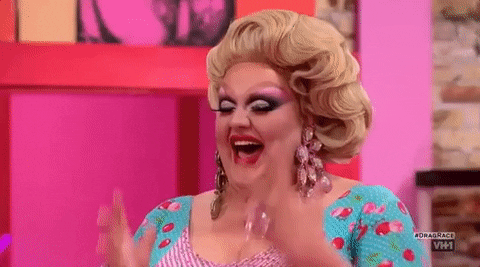 Check out the Untucked Episode at the bottom of the page.
Now, Eureka has a big personality that seemed to be taken the wrong way when the ladies were preparing for the runway. There was another deep emotional moment when Charlie Hides discusses losing all of his friends due to the AIDS epidemic in the 80s. It was very heavy, as like the previous episodes where Pulse was discussed, so to lighten the mood Eureka tried to insert a joke…sort of. One of the queens said something like, "Guess what kind of disorder I used to have?" and Eureka said, "Eating." Now…I laughed, but Sasha Velour didn't even let me get mid snorkel before she went off and made it a pretty awkward moment.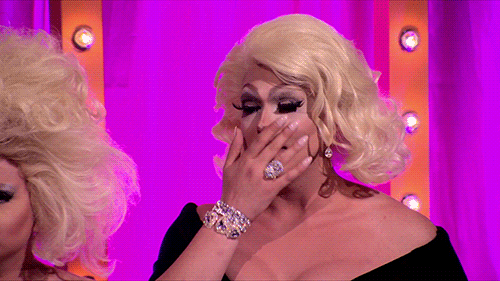 Eating disorders are horrible and not a laughing matter…but we all know that queens are shady and very witty so I didn't take it as a dig. Maybe these ladies are just a little too emotional for the moment. I mean, even my fave Nina Bonina Sasha Fierce Georgia Peach Brown, boo-hoo'd on the runway. (she later cleared this up on an IG live feed stating that she was scared about her padding and thought the judges were going to hate her look) Hopefully as the time goes on, these ladies get tougher skin and take all their frustration out on the runway.
Now, to this lip sync…if you want to call it that. I really feel that Charlie should not have been there, solely because her runway look was beautiful. Peppermint did horrible in the challenge and on the runway. Did you see that gown?? What kind of sexy lingerie is that? Anyways, Mama Ru decided otherwise and Charlie and Trinity battled it out. Well, Trinity battled it out with herself because Charlie just stood there and "sang". Charlie says that she does not lip sync so that was her reasoning behind just standing there. I'm sorry but have these ladies not watched one episode of this show!! Everyone knows there is a lip sync involved in some way. Even if you get to the end. So why even audition? I felt the same way when Kimora said she couldn't sew. Why are you taking up someone else's spot??? It's just weird and ungrateful to me.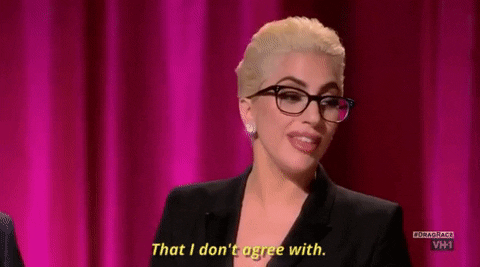 All in all, I'm rooting for Sasha and Nina in the end because I love their looks and fashions. Eureka and Shea are runner ups for being in third, but the season can always take a turn, so I definitely will be watching. What did you think about last night's episode? Who are some of your faves and why?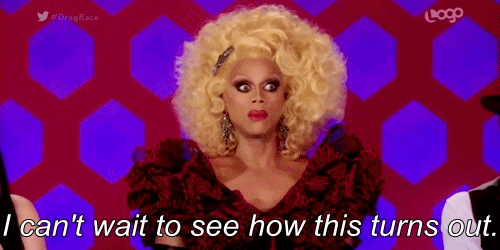 Here is a list of the contestants and my quick thoughts on them. Fun to compare with each week.
Aja-ugly makeup
Alexis Michelle-?
Charlie Hides- no lip sync (eliminated)
Cynthia Lee Fontaine- coo-coo
Eureka O'Hara- ♥
Farrah Moon- pretty girl, quiet
Jaymes Mansfield- ditzy (eliminated)
Kimora Blac- fish, bad attitude (eliminated)
Nina Bo'nina Brown- talent, winner
Peppermint- eh
Sasha Velour- fierce, flawless makeup
Shea Coulee'- underdog
Trinity Taylor- so, so
Valentina- gracious