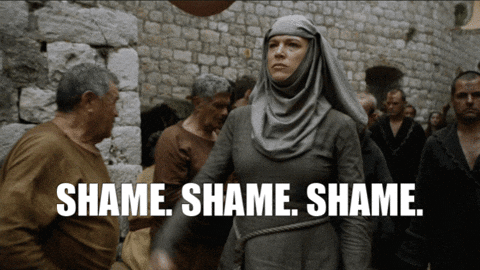 Shacking up. The legendary term coined by black grandmothers describing unwed couples who lived together. This was something that was looked down on and at one point, never happened. But this day, more than half of couples live together before entertaining the thought of marriage. Why was this such a taboo thing to do back then and why has it become the norm now?
For me, I believe that most older people believed in the tradition and idea of marriage. They believed in a woman being very docile and the man being very dominant, but respectful. They believed in the man and woman not kissing or having sexual interaction while dating. So if that is the case, living together is a definite no while dating. Flip it to today and it is the complete opposite. People are a lot freer with themselves and traditions have gone out the window. Most people when asked have at one point lived or had their significant other living with them.
I have dabbled with shacking with two of my boyfriends and honestly, it is something I would encourage any couple to do. But only when they have hit that serious stage. Living with your mate has a lot of benefits, such as double income, always having someone around when you need them, and getting to know that person's quirks and learning how to adjust. A lot of problems that happen in marriage could be prevented if the couple just lived together and had the opportunity to learn how to work through it. Or leave if it's something they can't handle. Being married makes it a little harder to just leave, so many people stay unhappy for years.
Lately, my boyfriend and I have not been living together. It's not by choice, but it's been that way for about 6 months, off and on. When we first started dating, we always were in the same place, but now that I have had this break from living with him, it feels a little different. Dare I say…nice. Now, don't get me wrong. I love my man to death, but I understand why some people would prefer it. You have your own space when needed and you get the chance to miss your partner. That's the best part. The excitement of finally being able to plan something and spend time with him. Every time, I am like a giddy teenager and it builds our bond. It brings the thrill of dating back and that is something that I am really starting to enjoy.
Now, even though I enjoy this new thrill…I still can't wait until we are under the same roof. There are kids involved and things would just be a lot smoother. Each relationship is different, so naturally, do what works for yours. I would encourage anyone to at least try it both ways. Even if it is not a full move in…try two weeks out of the month, for a few months. See how you interact when you are in each other's space for 24/7. You may find things that you cannot deal with or even things that you learn about yourself. Being in a relationship is all about growing and learning. Do what you have to do to get to the full potential. I mean, if you can't stand to live with each other, how are you going to get married? Think of how relieved you would be if you lived with your boyfriend and discovered he was a neat freak or that your girlfriend was a hoarder. Wouldn't you want the opportunity to know this and adjust before the final marriage stamp? To me, living together is like the final test before the huge final exam. If you can past that, you can get through anything. Oh…and if you're abstaining from sex, living together can still take place. Godspeed to you though :).
I WANT TO HEAR FROM YOU!! What are your thoughts? Are you against shacking up? Have you ever lived with your partner? What was your experience? Would you do it again or would you wait with your next relationship?